Jul 8th 2022
Finding the Right CPAP Mask Type For You
You just got your sleep apnea diagnosis, and now you're on the hunt for the perfect mask. We know the last thing you want is for your CPAP therapy to feel restraining. At GoCPAP.com, we want to help CPAP users find the best fit so that they don't have to sacrifice comfortable and free-feeling sleep. We're here to help you get a better night's sleep with non-obstructive sleep apnea therapy.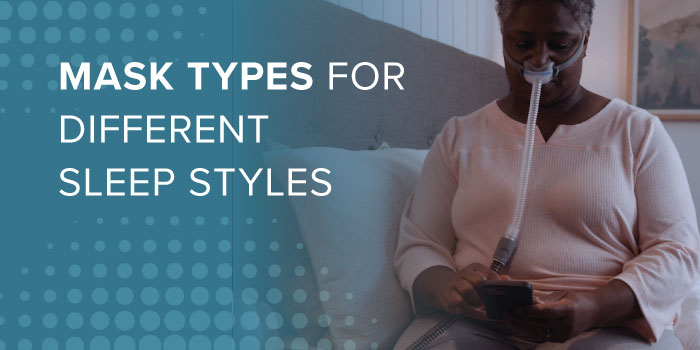 Know What Type of Sleeper You Are
Finding a CPAP mask for your specific needs will be much easier if you know how you sleep. Specific masks are made for side, back, active, and light sleepers. Below we have put together four lists of nonrestrictive types of CPAP masks — one for each category. Take your time reading about the benefits that each model offers.
Our Nonrestrictive CPAP Mask Suggestions
We've done our best to categorize each mask in each sleeping category it is ideal for, but remember that some masks work great for every sleeping position! Specifically, any mask optimal for active sleepers will also be great for any sleeping position — side, back, or stomach!
CPAP Mask Types for Active Sleepers
CPAP Mask Types for Side Sleepers
CPAP Mask Types for Back Sleepers
CPAP Mask Types for Light Sleepers