Jul 9th 2020
​Product Review: ResMed Nasal Pillows Mask Assembly Kit - Swift FX
Product Review: Swift FX Nasal Pillows Mask Assembly Kit
The ResMed Swift FX Nasal Mask is compact, lightweight, and travel-friendly. Its minimal interface promotes ergonomic comfort for the users. If you are looking to improve your sleep apnea symptoms but wouldn't want to sacrifice comfort, this is one of the most ideal CPAP mask options for you. Aside from its ergonomic comfort allowing you to watch TV or read a book before bedtime, here are other key features that will surely make you want to click Add To Cart.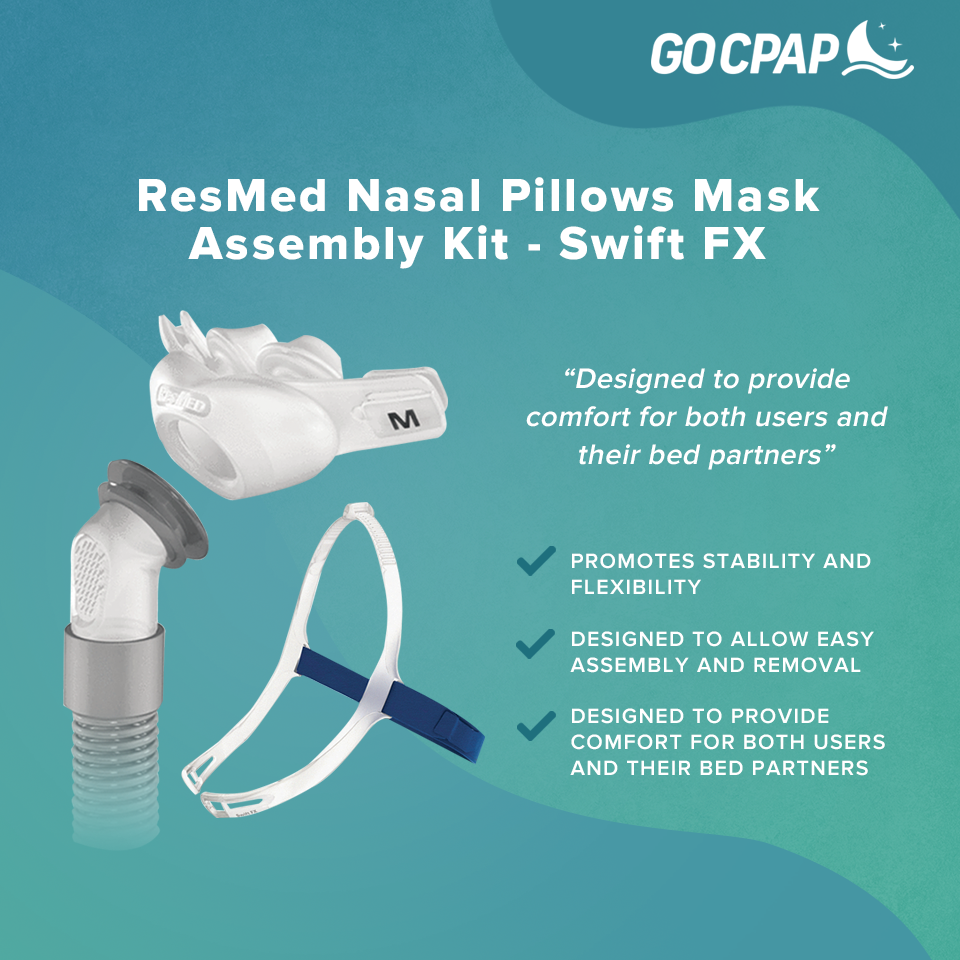 KEY FEATURES:
COMFORT FOR BOTH USERS AND THEIR BED PARTNERS
The air is directed away from the users and their bed partners because the exhalation ports are not on the cushion but on the frame. This resulted in the reduction of sound levels to only 25 decibels.
EASY ASSEMBLY AND REMOVAL
The Swift FX Nasal Mask features quick-release tabs that help secure the silicone headgear but also promotes easy removal from the mask's frame.
PROMOTES STABILITY AND FLEXIBILITY
The dual-wall flaps of the Swift FX nasal pillows promote stability for sleep apnea patients who are side sleepers, and flexibility for those who tend to move around a lot in their sleep.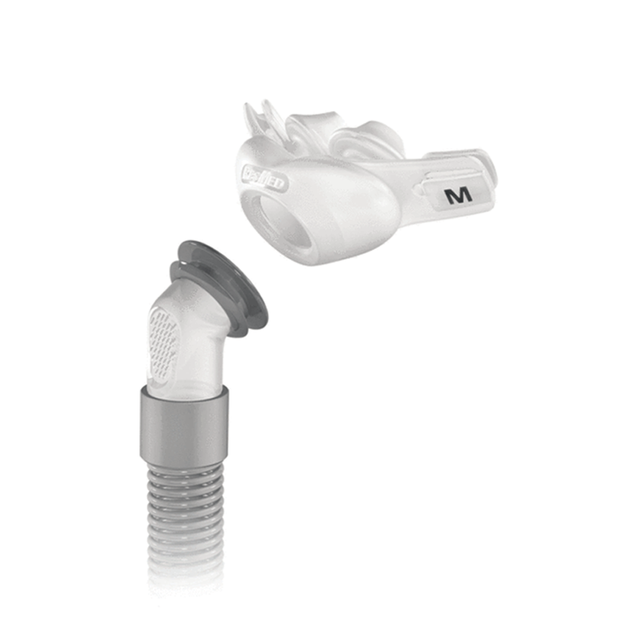 BENEFITS:
The ResMed Swift FX Nasal Pillows Mask Assembly Kit provides CPAP users with a wide freedom of movement. With the mask's soft design, you get both comfort and flexibility. You'll be able to comply with your sleep therapy without having to worry about any leaks.
STABLE PERFORMANCE EVEN AT HIGHER PRESSURES
Another great thing about the Swift FX Nasal Pillows Mask Assembly Kit is that it improves compliance by ensuring that it provides stable performance no matter what your CPAP pressure is. Plus, even if you set your machine to a higher pressure, you don't have to worry too much about it being loud because of its ultra-quiet system.
With the Swift FX Nasal Pillows Mask Assembly Kit, there is an unprecedented softness, stability, and simplicity to its design. It is very flexible due to its fluid-like form that follows your facial features and contours, as well as your movement.
Where Can You Buy It?
You can buy this online at GoCPAP.com. No need to submit a prescription. If you have any questions, our customer service team would be more than happy to assist you.