Aug 25th 2021
How to Tell if Your CPAP Pressure is Too Low & Next Steps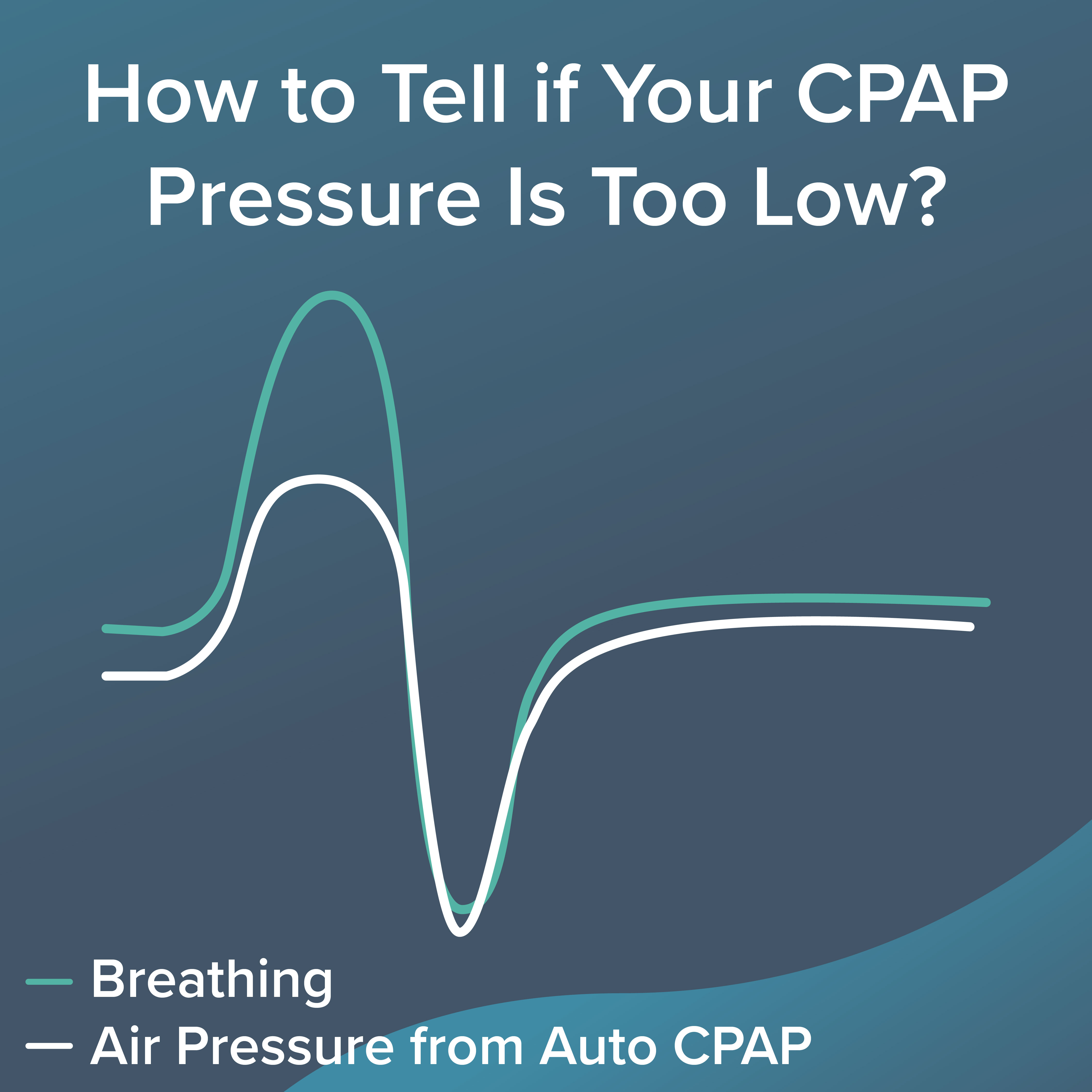 Your CPAP machine is the best treatment option for sleep apnea, and making sure you have a machine that provides effective and comfortable treatment is essential. Your CPAP pressure level plays a significant part in the treatment process.
Below are some signs on how to tell if your CPAP pressure is too low and the following steps to take. It's important to note that we don't recommend adjusting the pressure settings yourself, and any major concerns should be directed to your doctor.
What is Your CPAP Pressure?
Your CPAP machine provides ongoing pressured air through a hose and mask. The purpose of the CPAP pressure setting is to keep your airways open and unobstructed throughout the night. Your pressure setting is based on a combination of factors.
Age
Environmental factors
Gender
Sleep positions
Weight
Everyone's pressure setting is different and must be prescribed by your doctor. Your doctor will take the above considerations into effect, as well as your sleep study results and the type of machine you use (CPAP, BiPAP, or AutoPAP).
Signs on How to Tell if Your CPAP Pressure is Too Low
If you're concerned that your pressure setting is incorrect, here are some signs on how to tell if your CPAP pressure is too low.
5+ apnea events per hour
Difficulty breathing throughout the night (while using your CPAP machine)
Loud snoring
Chronic fatigue
High blood pressure
Wake up gasping for air, which can cause the following side effects:

Bloating
Excessive belching
Discomfort
Gas
What to Do if You Think Your CPAP Pressure is Too Low?
After reading the above signs and believing that your pressure is too low, here are some next steps you can take.
1. Check for a Leak
Look over your CPAP machine, tubing, and any other equipment and make sure nothing is damaged. If the tubing is damaged, that could explain the low pressure. Make sure you're replacing all CPAP equipment based on the manufacturer's recommended replacement. Read our latest blog post to learn how often to replace your CPAP supplies.
2. Talk to Your Doctor About an Auto CPAP Machine
There are a variety of automatic CPAP machines on the market that use an auto pressure feature. The feature will sense when your airway is closing and adjust the air pressure to accommodate the change. Many of these machines will also track your sleep data so you can share the information with your doctor.
#3 Talk to Your CPAP Doctor
The best solution is to call and discuss your concerns with your doctor. It's crucial that you DO NOT attempt to make any CPAP pressure adjustments yourself. An incorrect setting can lead to worse and potential long-term problems.
Breathe Easy with GoCPAP.com
Sleep easier at night knowing your machine and equipment are always up to date. GoCPAP.com is a trusted and reliable CPAP supplier that provides you with CPAP machines, masks, accessories, and staff support when you have questions or concerns about your equipment.
Shop here for your CPAP needs.