Sep 30th 2020
​Do You Have Sleep Apnea? Here are the signs!
Do You Have Sleep Apnea? Here are the signs!
Do you ever wake up feeling more tired than when you went to bed? Has your partner ever complained about your loud snoring? Do you find yourself waking up in the middle night gasping for air? If so, it's possible you may have Sleep Apnea.
The American Academy of Sleep Medicine states that millions of Americans have sleep apnea with over 80% to 90% of undiagnosed cases. Here are some of the signs and symptoms of sleep apnea: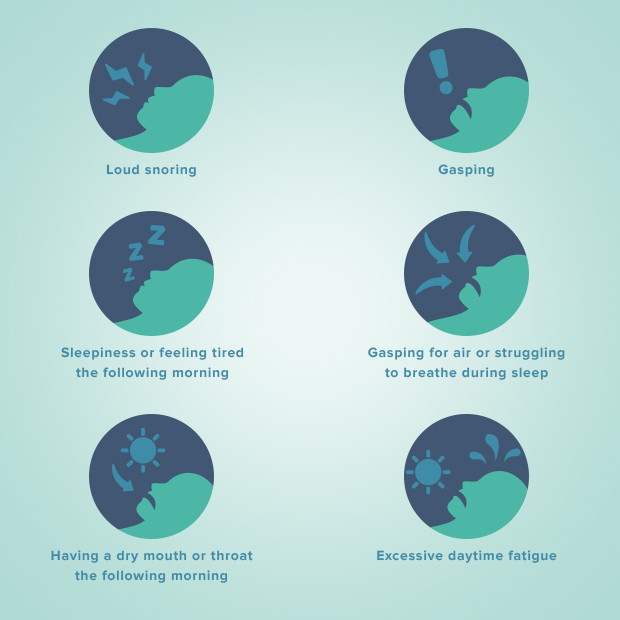 What is CPAP Therapy?
CPAP therapy is an effective way to treat your sleep apnea and reduce breathing problems during sleep. Most CPAP devices, such as the ResMed AirSense 10, utilizes advanced technology to adjust the pressure settings based on your breathing patterns.
Now, GoCPAP is offering Subscription Plans. With our mission to assist you with all of your CPAP equipment needs, we have come up with a more manageable and more convenient way for you to stick to your CPAP replacement schedule and comply with your sleep apnea therapy.
What is GoCPAP Mask Care Package?
This is an easy and affordable monthly subscription plan wherein all of your CPAP supplies are delivered right to your door. There are only 3 steps to availing our Mask Care Packages:
Pick a package between Premium and Essential

Configure your package and choose from a wide variety of CPAP brands on GoCPAP.com

Set your subscription duration (6 or 12 months)
Learn more about GoCPAP Mask Care Packages!
Sleep apnea may seem harmless but the risks increase with age. If it is left untreated, it could lead to even more serious health conditions, such as stroke, heart disease, high blood pressure, diabetes, and even depression. If you suspect that you have sleep apnea, it is best to first consult with your physician.