Sep 15th 2023
Advanced Sleep Therapy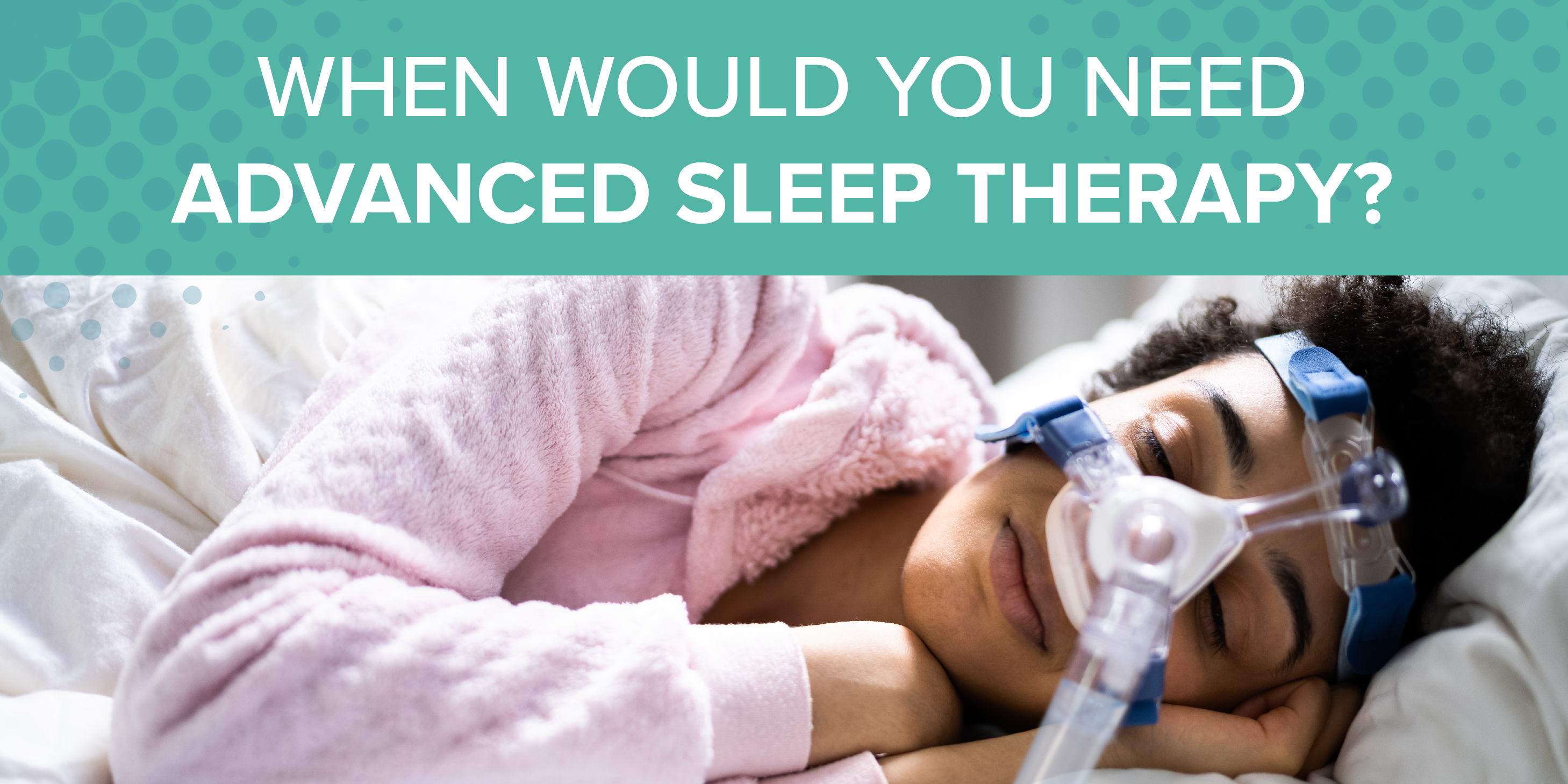 If you or a loved one are experiencing trouble sleeping, there are options available to improve your sleeping habits. Advanced sleep therapy can help you get the rest you need to have the life you deserve.
GoCPAP can help break down the complications of sleep therapy so you can get the solutions you need for your sleep therapy challenges.
When Would You Need Advanced Sleep Therapy?
Did you know that millions of Americans suffer from sleep apnea, and almost 90% of those individuals are undiagnosed, according to the American Academy of Sleep Medicine? Knowing the signs of sleep apnea may help determine if you are in need of advanced sleep therapy.
Some of the common signs of sleep apnea include:
Loud snoring
Gasping
Dry mouth/throat in the morning
Consistent daytime fatigue
Struggling to breathe at night
What Are the Risks of Sleep Apnea?
While sleep apnea may initially seem harmless, it can lead to long-term health complications. These risks also increase as you age. Risks associated with sleep apnea include:
High blood pressure
Heart disease
Hypertension
Memory loss
Depression
Insomnia
Diabetes
Early death
Daytime fatigue
Advanced Sleep Therapy for Sleep Apnea
Having a good night's sleep is essential for day-to-day life. If you are currently undergoing advanced sleep therapy to improve your sleep, there are a few things to consider.
Depending on your lifestyle and interests, you and your care provider will need to find advanced sleep therapy that works for you. One of the most effective ways to treat sleep apnea is with CPAP therapy. This form of treatment works by using a machine to help the patient breathe more easily and consistently through the night.
CPAP therapy typically includes:
CPAP machine
A face mask
Tubing to connect the mask and CPAP machine
There are different types of CPAP machines available depending on your needs and budget, including devices that are designed for traveling or the outdoors. GoCPAP can help you choose the best match for your advanced sleep therapy and lifestyle.
Affording Long-Term Advanced Sleep Therapy
Investing in your long-term advanced sleep therapy can positively change your day-to-day life. With GoCPAP, you can get the technology you need at an affordable price. GoCPAP is partnered with Affirm so you can get the equipment necessary by signing up for a monthly payment plan without surprise fees. By providing a few pieces of information you will be able to get a decision in real-time. Just select "Affirm" at checkout to get started.
Learn more here.
GoCPAP and Your Advanced Sleep Therapy
If you have questions about sleep apnea and options for sleep therapy, always first consult with your physician. GoCPAP can help you find the best equipment to provide the advanced sleep therapy you need for your long-term health.
The GoCPAP team is prepared with a variety of CPAP machines and equipment. Contact us today to find the right fit for your sleep therapy. Some equipment requires a prescription in order to purchase.

Contact us today to get started on your sleep therapy journey.